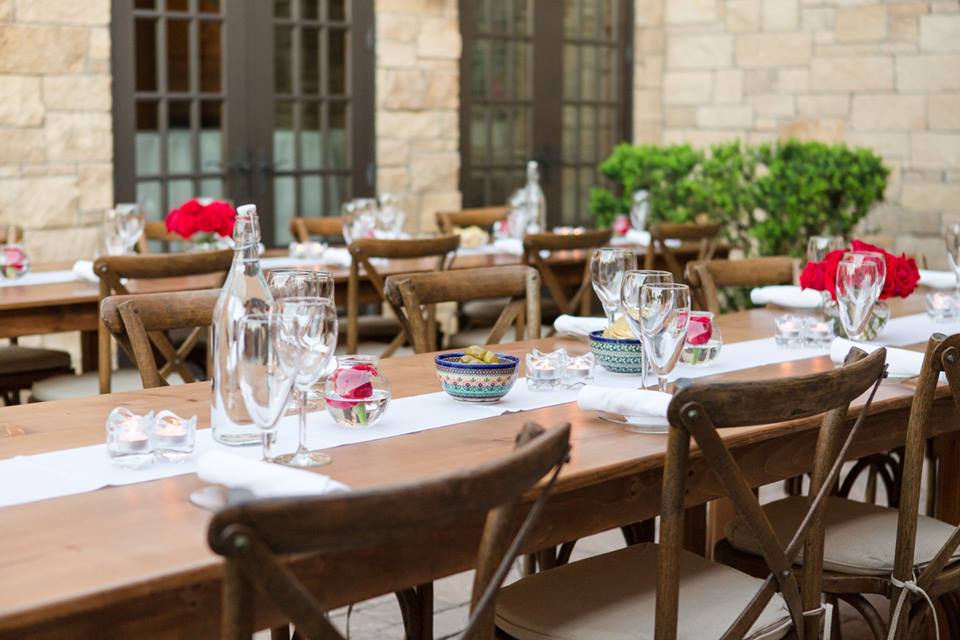 On Saturday, June 2nd, we hosted A Moveable Feast™ XXI at 13 fantastic residences throughout Boulder County. Guests began the evening with appetizers and entertainment at the home of Tom and Jana Ward, including a jazz performance by musicians from Fairview High School, and remarks by District Attorney Michael Dougherty and Boulder County Sheriff Joe Pelle.
Over 230 guests attended the appetizer party, where they dined on cuisine masterfully prepared by Executive Chef John Trejo of Community Table Kitchen. Craft cocktails were created by Wood's High Mountain Distillery, wine was offered by Standard Wines and Board Member Dave Rich and Kristin Kalush, and a variety of beer was provided by Oskar Blues Brewery.
After the appetizer portion, attendees moved on to 12 separate dinner parties hosted in Boulder, Longmont, and Niwot. We want to thank our gracious hosts for opening their beautiful homes and welcoming Blue Sky Bridge supporters.
Through your generous support, we raised $147,000 for Blue Sky Bridge at A Moveable Feast™ XXI! The funds raised allow us to facilitate a collaborative approach to child abuse investigations while providing child victims and their families with support in a safe and child-focused environment.
Thank you to everyone who attended this unique dinner party, and for your continued support as we strive to make the community safer for all children and families through intervention, education and advocacy.
---
Thank you to our 2018 Sponsors
Gold Palate
The Mary and Tim Wolf Family Foundation
Joy of Cooking
Alice Messinger
Stapp Interstate Toyota
Terri Taydus – Colorado Landmark Realtors
Boulder Gourmet
Julia Cantarovici-Simisky – 8z Real Estate
Celestial Seasonings
Colorado Business Bank
Emerson
Amy & Andrew Larson
Cindy Marcy
Melton Design Build
Stacy Moscow & Kyle Himmerick
Paige Norton
epicurean
Sally & Alexander Bracken
Amy & Terry Britton
Susan Coit
Judy Toran Cousin & Andrew Cousin
Brooke & Andrew Davison
Great Western Bank – Gary Geis
Kristin Kalush – RE/MAX Alliance Boulder
Annette & Tom Kissinger
Scott Lynn
Mutual Security Mortgage – David S. Wein
Joanne O'Shell & Neal Feagans
Westland Development – Lalenia & Peter Aweida
Wong Orthodontics
in-kind contributors
Center Copy
Daily Camera
Eldorado Springs
Inspired Design
Shandele Gumucio
Strategic Solutions Marketing & Events
Wood's High Mountain Distillery
---
Thank you to our 2018 Hosts
Liz & Richard Abrams
Suzanne Baird
Terri Benjamin
Susan & Tim Borst
Jennifer Budacz
Emily Gadacz & Howard Karawan
Judy & Charles Goldman
Kristin Kalush & Dave Rich and Tamsin Mariner & Andy Nathan
Christy & Jay Orris
Tina Scala & EJ Meade and Linda & Jon Banashek
Patty Sharp & Annlee Landman
Debbie & Steve Stewart
Jan & Tom Ward