My daughter, Clara, and I first came to Blue Sky Bridge in the fall of 2014 so that Clara could tell the Forensic Interviewer what happened to her. She was 6 years old. We returned for therapy in May of 2017.
The location of Blue Sky Bridge feels safe and discreet tucked back in a little neighborhood. Robin, our therapist, was very nice and welcoming. I knew after Robin and I had our first meeting that she was going to be a good fit for Clara and our family.
The waiting area was nice with two therapy rooms. Robin had lots of toys and other cool therapy-type play-items for the kids. I was happy and relieved that there was something out there for Clara. I liked that this therapy would focus on her specific trauma.
Thinking back to that time in our lives (when we found out about the sexual abuse in 2014), I was walking around like a zombie not knowing how to give Clara the tools she needed to speak her truth. I didn't know how to help her face the sexual abuse.
Clara would withdraw and isolate herself from others. When she told some of her friends her story, they didn't really understand. She felt like she couldn't relate to any of them. She felt like she was different.
Robin provided Clara, as well as my husband and me, with specific resources and techniques for dealing with stress, anxiety, and trauma.
The overall experience was wonderful.
Robin helped and guided us as a family. Even though Clara was the primary client, Robin talked with me at the beginning of each session too. Just being able to talk to someone outside of my family and friends and get a different perspective was so important.
Robin helped me to see a light.
It took therapy for me to be able to step back and see things differently. My role was to help empower Clara to be a stronger, braver young girl that could stand up, reject the victim-stance, heal, and get over this. I didn't want the abuse to be a part of our family's identity or Clara's identity.
It was something that happened to her – the abuse wasn't her. But in order to get there, we had some work to do.
I also realized that I never really allowed Clara tell me her full story.
The hardest part of the process was hearing that Clara sometimes held back certain things to protect us (her parents). Most rewarding was to see Clara get excited about going to therapy, her desire to get better, and, finally, her ability to tell her full story. The therapy process empowered her to feel confident and speak her truth.
Therapy at Blue Sky Bridge helped Clara and our family tremendously, and it is completely free of cost.
Here are a few more details about the program:
It is called Trauma-Focused Cognitive Behavioral Therapy or TF-CBT.
Treatment is a short-term model (16-20 weekly sessions) for children/youth impacted by trauma.
Sessions are 90 minutes long, and include 30 minutes at the beginning to work with parents or caregivers.
Specific components are psychoeducation, emotional regulation, correcting negative beliefs, trauma narrative, and positive parenting.
Your generous support gave Clara and our family, as well as other survivors of child (sexual) abuse and their family members, a safe place to tell. You gave us a place to support and guide us through such a difficult time. You gave us an incredible therapy program.
You make it possible for Blue Sky Bridge to do their important work, and I am so very thankful.
Would you consider making an impactful gift, so that you can help more child survivors and their family members?
The therapy program is currently full, and children are on a wait-list to receive treatment. But with more resources, Blue Sky Bridge can expand therapy and other services offered at their facility, as well as educational trainings provided throughout Boulder County.
Please give today.
We feel honored to be one of the first families to benefit from therapy at Blue Sky Bridge. It was life changing for us. It saved us when we felt lost.
Gratefully yours,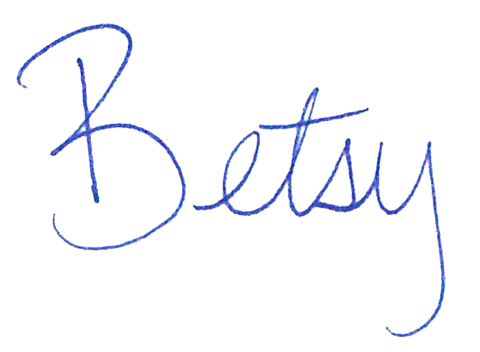 P.S. It was Robin who helped Clara to build back her self-confidence. Thank you in advance for supporting this important organization.
*Clara and Betsy's names have been changed to protect their identity.